The risks of not getting the proper treatment for uterine fibroids often is far greater than any risks associated with a specific procedure. And the side effects from a uterine fibroid embolization (UFE) are so minimal that it only makes sense to take advantage of the latest technology when you can. Visit Dr. George Bolotin at the Astra Fibroids Treatment Specialists if you suspect you have fibroids or have already been diagnosed. He's an expert at UFE, reducing your risks through his expert care. Call him today for an initial consultation
What Is UFE?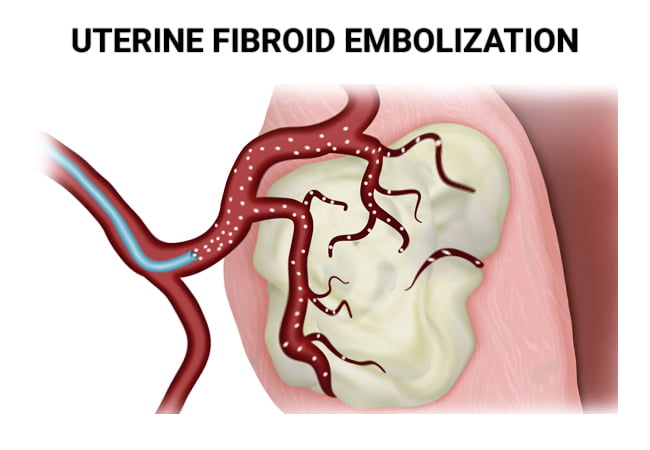 UFE is the common acronym used for uterine fibroid embolization, a minimally invasive treatment to remove uterine fibroids. During this endovascular procedure, your fibroid specialist inserts small beads in the artery supplying blood to the uterine growths. With no blood supply, the fibroids shrink and disappear.
Uterine fibroids can drastically alter your quality of life — one reason doctors have been so excited about advancements in technology such as UFE that's become a popular treatment option. UFE is the safest alternative fibroids treatment when compared to surgical procedures such as a hysterectomy, which involves removing your uterus, or a myomectomy, which can also affect your uterus, putting your fertility at risk.
When you use a fibroids specialist such as Dr. George Bolotin and the team at the Astra Fibroid Treatment Specialists in Brooklyn, you improve the outcome of the UFE procedure and minimize any risks.
What Are the UFE Risks?
Every medical procedure has some risks, and this applies to UFE as well. Luckily, with uterine fibroid embolization, these risks are minimal and also mild. With Dr. Bolotin's expertise and experience, your risks lower even more substantially. Potential UFE risks do include:
You can minimize these risks by using an experienced fibroids specialist. In Brooklyn, you can receive specialized fibroids care at the practice of Astra Fibroid Treatment Specialists. The state-of-the-art fibroids center leverages cutting-edge technology to deliver the safest and most effective UFE treatment.
How Do UFE Risks Develop?
To appreciate how UFE risks emerge, first understand how the procedure works. In this medical procedure that removes fibroids, Dr. Bolotin
If your doctor reviews your fibroid symptoms and comes up with a positive fibroid diagnosis, you can have a UFE. The advanced UFE medical technology promises a higher rate of success in treatment of fibroids compared to other procedures.
Is UFE Worth the Risks?
UFE risks mostly relate to vascular access and the use of a contrast agent. When you use the best UFE specialist, the procedure is safer, and you enjoy a wide range of benefits, including:
Dr. Bolotin at the Brooklyn fibroids center emphasizes the importance of getting fibroids diagnosed and removed early. Contact the fibroids specialists at the Astra Fibroid Treatment Specialists for an initial consultation.
Dr. George Bolotin has either authored or reviewed and approved this content.
Vein & Vascular Medical Care
4209 Ave U, Suite A.
Brooklyn, NY 11234
(718) 222-0225